Our industry leading IT and technology specialists will guide your organization through end-to-end redesign and modernization of your platforms to drive new capabilities, empower your business and advance adoption and acceptance.
Innovative data analytics, leadership, optimized caregiver interactions with patients and workflows, and partnership will be pivotal to advancing health and achieving the ultimate goal of serving patients and communities.  Providing improved care and greater value; financial stability of providers; enhancing confidence in the healthcare system; addressing workforce challenges and burnout; and improving the patient experience are all achieved through innovation and technology.  To advance health, we need reliable healthcare information systems that support the processes of the caregivers and those that support them.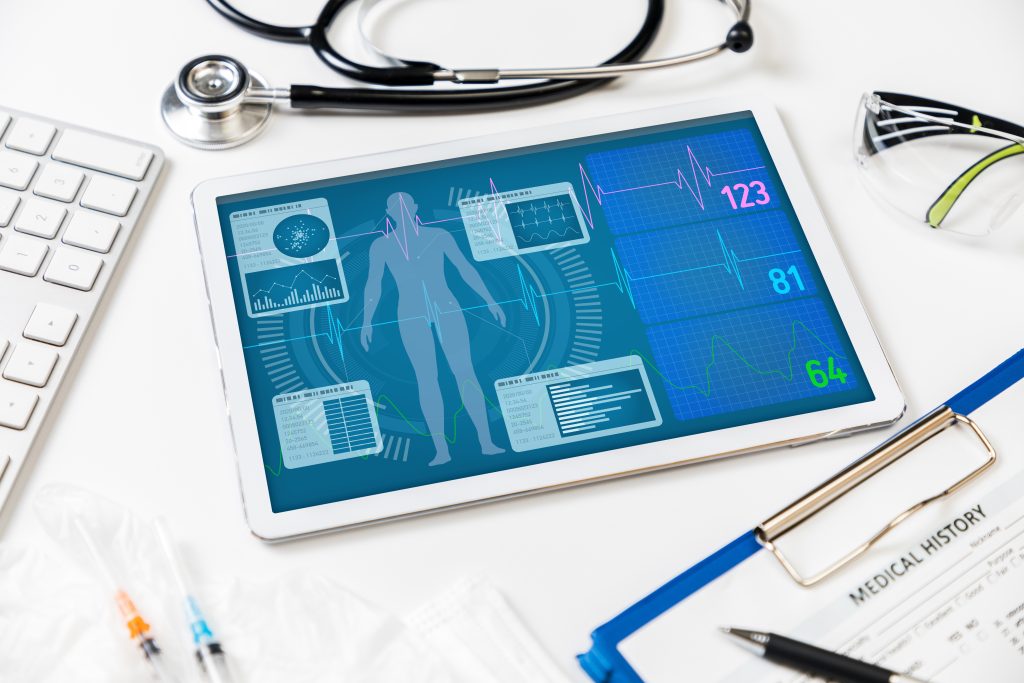 Realizing our shared goals as an industry is possible through the power of information and technology.  Digital health transformation with focus on our patients, communities, and caregivers is possible when we are open to possibility and brave thinking.  We can put our differences aside and acknowledge all HCIS systems are valuable, even more so when they are interoperable and improve access to services across the continuum. We can collaborate with those disrupting the norm and are thought leaders in technology and how it is a service, not an industry.  We advance health and impact lives when we are inclusive, unflinching in our commitment, and courageous.
Questions about how to address your organization's Healthcare Technology needs? Our Healthcare Technology experts are here to answer questions, provide any further information on our service offerings or discuss your organization's specific needs.
Healthcare Technology With Intelligent Design
Assessing Current State Process
We start with a complete current state analysis, everyone says this, our team of experts observe hundreds of the little and not so little processes, the team members performing those processes, how the HCIS system is utilized or underutilized, how departments are served by the supply chain, how physicians preference is managed, and the financial implications of overstocking, hoarding supplies, and the culture of your organization impacts your operations.  We do this utilizing LEAN DMAIC methodologies customized and simplified to form the roadmap to quality patient care and financial improvement.  We leave you with a set of strategies and recommendations that are complete and comprehensive for you to take immediate action.
Acacia can also provide a Project Manager to lead your improvement initiatives.  Focus on the many issues that will come from the analysis is critical to actually achieving true transformation.  We form workgroups to work hand in hand with your team members such as: Warehouse Management Workgroup, Surgical Services Preference Card Optimization Workgroup, Interventional Radiology, Imaging, Cardiology Optimization Workgroup, Laboratory Workgroup, Standardized Naming Convention Workgroup, Charge Master and Revenue Integrity Workgroup, Finance Department Workgroup, and Supply Chain Analytics Workgroup.
Designing Optimized Solutions
Our consultants and project managers will work shoulder to shoulder with your team members, providing guidance, education, understanding of the current to future state, how to redesign the core system, how to change culture, streamline processes and eliminate manual workarounds.  On this journey, we will provide the tools and knowledge to your team members that is imperative to your on-going success and continuous improvement.
Our team are experts in Meditech, Epic, Cerner, McKesson, Allscripts, Athenahealth and various other Materials Management core systems and bring best practice expertise for system configuration and optimization.  Additionally we provide experts in Enterprise Resource Management technology solutions and advanced material management vendors such as Oracle, SAP, Microsoft Dynamics, Salesforce, and additional ERP systems to advance you to the next level when you're ready.
We would be honored to serve your organization and your supply chain goals and support your journey to achieve what matters most.
Acacia Point of View on Healthcare Management
Whether you are just beginning your journey toward modernizing and advancing your business platforms, or have completed several steps along the way, Acacia will help your organization achieve your goals.
With over 20 years of healthcare technology process redesign and management experience, Acacia Professional Services has helped clients realize sustainable and superior results.